How Graeme built an impressive optometrist career at Vision Express
Are you looking for more than just a job? Then you might be interested in Graeme Bosher's story. Back in 2019, Graeme was working as a locum optometrist, but he knew that he needed a change if he was going to build a career. And that's what brought him to Vision Express.
Graeme started as an Optometrist, and just several years down the road, he was managing his very own store. But that's not the end of the track for him. He's got his sights set on bigger things.
Check out Graeme's career story below, and you might just discover some new opportunities of your own.
What brought you to Vision Express?
I spent over 10 years as a regular locum for many practices. Then my second daughter was born, and I decided I wanted a role with a better work/life balance and prospects for career development. This is what led to an Optometrist job at the Vision Express store in Northampton.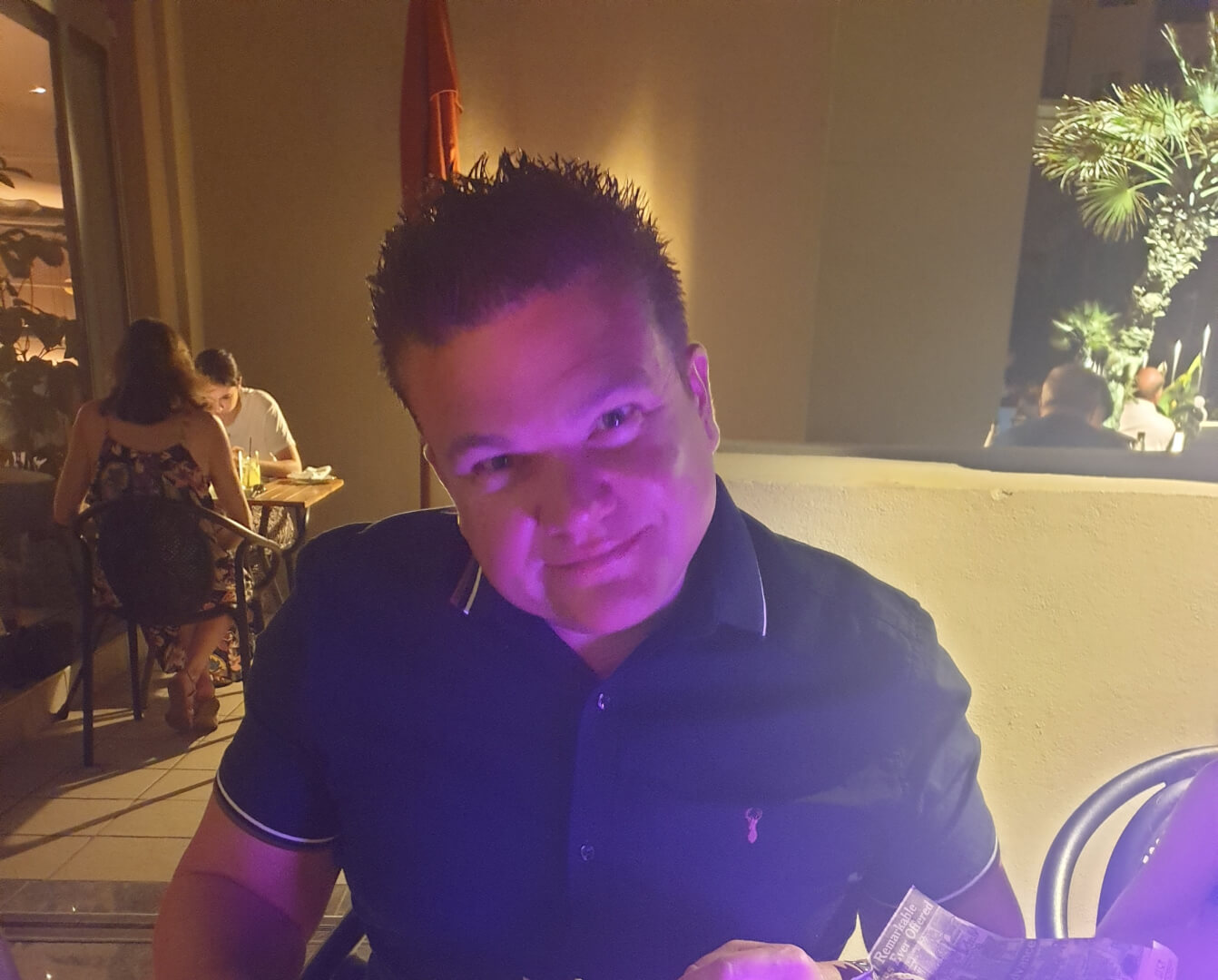 How did you find the transition from locum to permanent?
After a few successful months in the role, Covid-19 hit, and this made the job very challenging. Having to use PPE and seeing fewer patients made this a very difficult time, but I have to say that Vision Express were really supportive during this period.
A year later, we brought a pre-registration Optometrist into the team, and I found this such a rewarding experience. I really enjoyed guiding him through the training and giving advice, both clinically and professionally. It was a proud day when I heard he qualified after only a year of training, especially given the difficulties that Covid-19 presented.
When did you decide it was time for the next career step?
After a great couple of years at the Northampton store, an Optometrist Store Manager role cropped up at the Knowle store. I saw this as my opportunity to run my own store as well as work closer to home.
The nine-week training programme took me to other stores and helped me learn all aspects of the business. I received so much support from all departments, including the regional manager. And now, if I have questions or queries, I can ping these over via email or to the Whatsapp groups. When you're in such a busy role and balancing patient tests and running the business, having this support makes life a lot easier.
I have been in the role for six months, and it has been fantastic!
What is your favourite thing about being an Optometrist Store Manager?
An Optometrist Store Manager role is varied because you're splitting your time between the test room and the shop floor. Plus, I get to train the team. It really is rewarding and developing them into a great team helps me run a smooth and efficient business.
What has kept you at Vision Express?
Vision Express has provided me with a career and given me so many opportunities, from being a pre-reg supervisor to managing my own store. There are other career paths and more professional qualifications available. Just knowing this has allowed me to see future opportunities and achieve more.
What do you think is the reason for your success at Vision Express?
It has to be the many opportunities to develop. If you work hard and show potential, this will be rewarded.
What is the next step in your career?
There are now a few different career paths available for Optometrists within Vision Express, both in and out of the test room. I would like to become a Joint Venture Partner and develop my education with sponsored professional qualifications.
If you could give one piece of career advice to your younger self, what would it be?
There would be two bits of advice I would give my younger self. First, to gain as many professional qualifications as possible and second, to take on a practice as soon as you feel experienced enough.
When you're not at work, how do you like to spend your time?
I spend my time with my wife, Louise, and our two daughters. We like to travel and visit new places together. I also love watching my team, Manchester City, play football and play golf when I get the time.
Take your next step with Vision Express
Wherever you are in your optometry career, whether that's looking for your first job, a chance to step up, move from locum to resident Optom, or a role that challenges you, we have something for you.
Like Graeme, we throw every opportunity to learn and develop your way. Because we want to deliver the best eyecare for our customers, and one way we achieve this is by making sure every person explores their potential.
Explore optometrist jobs at Vision Express and build an impressive career with us.
posts
Life at Vision Express

Starting in Optometry? What to include in your CV
Summary
Optometrists are professionals with a lot of knowledge and as an optometrist, your CV needs to reflect that. Your CV is how you get your foot in the door and is your first impression on your potenti





What equipment is used in a standard eye care test
Summary
When you think back to your last eye care test, what does your memory conjure up? You probably remember being asked to look at a Snellen eye chart and list off the letters as they decrease in size w




View All News