What are the best ways to stand out in a retail job?
Did you know that retail jobs represent 8% of the UK workforce, which is equivalent to around three million people? With so many others building a career in the retail industry, it's not a bad idea to ask yourself how you can stand out from the masses. After all, you want to set yourself apart and show why you're the most deserving of that new job or promotion.
To get you started, we've put together four points that will help you create a unique customer experience and stand out in a retail job.
Be confident
It's important to remember that confidence is a skill. It might not always come naturally, but you can fine-tune it over time. Start with committing time to learn and develop. The more you know, the more your confidence will soar.
Confidence in yourself and your abilities is closely linked to career success for many reasons, including:
● It helps you communicate better
● It improves your productivity
● It helps customers trust you
If you can be confident in your abilities and impress your managers, this could open lots of other doors. Take Leon, for example. He started as a Retail Optical Assistant and is now a part of our learning and development (L&D) team, where he gets to help other retail team members grow their careers.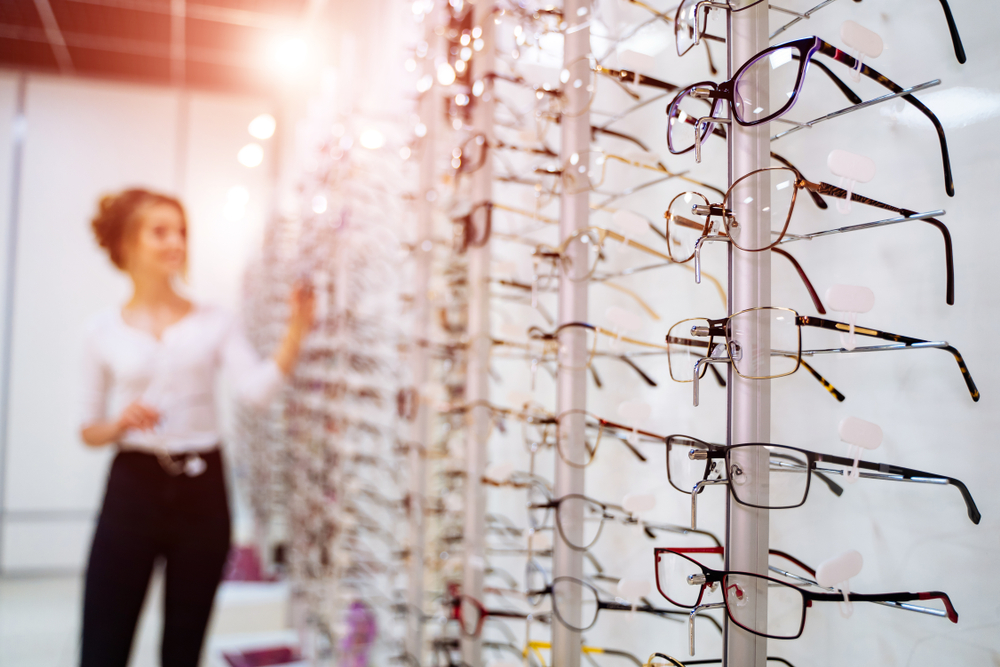 Put the customer at the heart
Being personable is one of the key traits you need to succeed in a retail role at Vision Express. But to make a really great impression, you'll want to put the customer at the heart of everything you do, from the first moment you interact to when they leave the store. This can be broken into five steps:
● Give them a warm welcome
● Build rapport
● Understand their lifestyle requirements
● Determine their unique needs
● Ensure they leave with a smile
If you can do this for every customer that walks through your doors, you're well on your way to a successful retail career.
Bring your company's brand to life
So what does bringing your company's brand to life have to do with standing out? It comes back to creating a unique customer experience. If you can show your customers who your company is and what they stand for, this separates their experience from any other brand.
It all starts with knowing your company's brand - the values, personality, story, promises and associations. Next, you need to communicate these naturally to your customers. For example, our mission at Vision Express is to create joy in vision. Our colleagues live this every by making our customers feel special, personalising their experience and taking care of their eyes.
Make an impact
At any moment of your work day, think about the impact you're having. You might be catching up with colleagues on your lunch break. In this case, maybe you take the time to find out if they need any support or simply catch up about life outside work.
Or you could be helping a customer with their purchase, say of a new pair of glasses. Make a point of learning about their lifestyle. If they're active and involved in outdoor sports, suggest they get a polarised lens to reduce glare.
Find your next retail job with Vision Express
Now that you know how to stand out in a retail role, why not explore some career options?
If you want to see your customers get a twinkle in their eye whilst you grow an impressive career, there could be a place for you in our retail team. Take a look at our retail jobs at Vision Express and use our easy application process to submit your details.
Although you don't need any previous experience for a retail role at Vision Express, you might want to get some more skills under your belt. If that's the case, our retail optical assistant apprenticeships could be the right career move for you.
posts
Life at Vision Express

Starting in Optometry? What to include in your CV
Summary
Optometrists are professionals with a lot of knowledge and as an optometrist, your CV needs to reflect that. Your CV is how you get your foot in the door and is your first impression on your potenti





What equipment is used in a standard eye care test
Summary
When you think back to your last eye care test, what does your memory conjure up? You probably remember being asked to look at a Snellen eye chart and list off the letters as they decrease in size w




View All News