What are the best qualities of an Optical Assistant?
The job hunt is on and you're asking yourself if an Optical Assistant role is right for you. We can help you out.
Optical Assistants play a key role in giving our customers a warm welcome, from the minute they arrive in a store to when they come out of an examination room. It might sound cliché, but truly, no two days are the same. Optical Assistants are always on hand to help customers choose frames and lenses, and give advice on the best style and fit. It's a great career path to take, but you'll need to have the right qualities and be prepared to throw yourself into the role.
Let's take a look at what makes a great Optical Assistant and the qualities we look for in our people at Vision Express.
Personable
Working as an Optical Assistant, you'll be interacting with lots of people throughout the day. You'll need to be:
● Sociable
● Energetic
● Happy to share your voice
Being personable will also come in handy when dealing with tricky situations. Let's say a customer asks you a question but you don't know the answer. You'll need to think on your feet and try to help the customer in whatever way you can, even if it means going to ask one of your colleagues for help. When you're friendly, helpful and easy to talk to, our customers are more than happy to wait for an answer.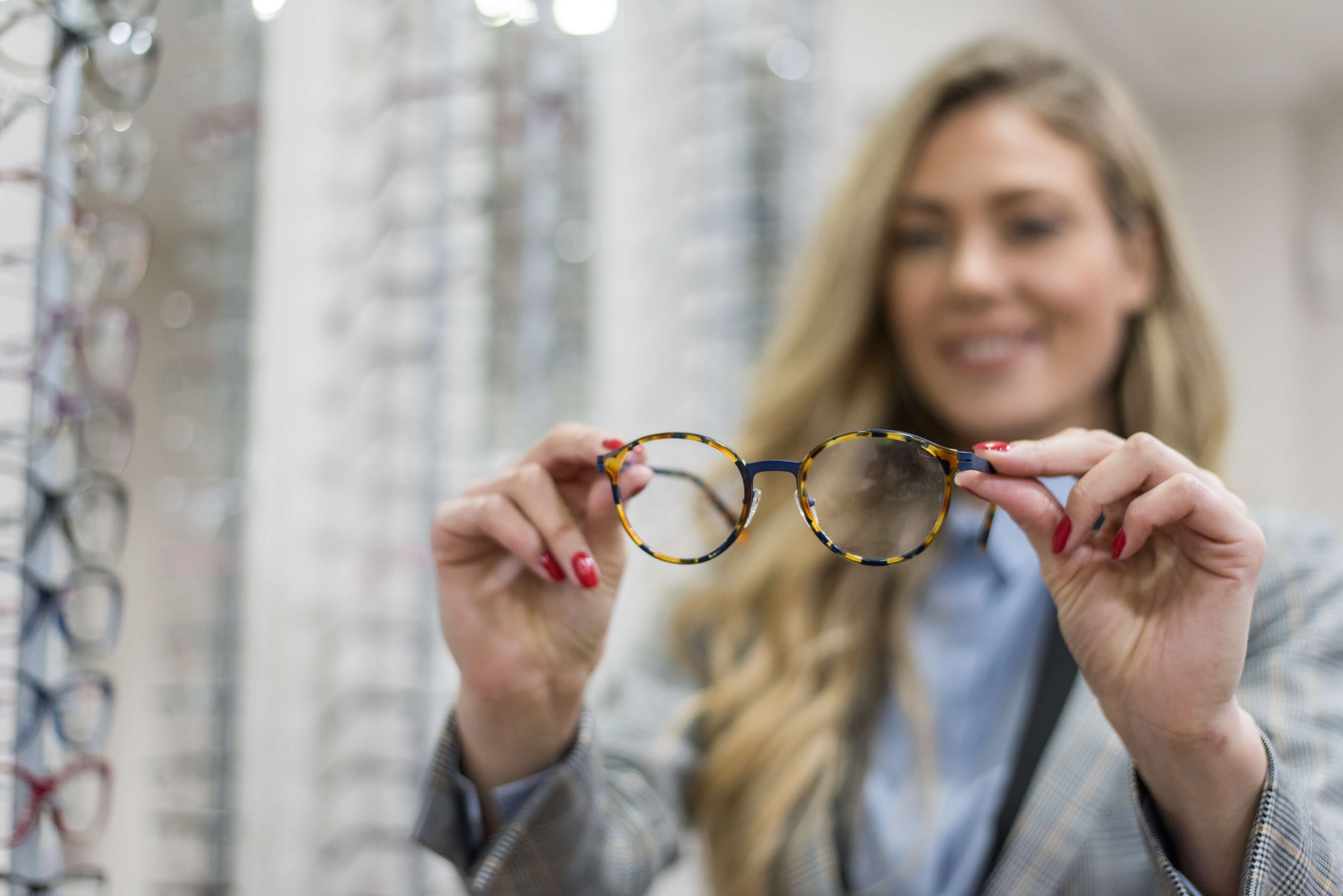 Efficient
Life in a Vision Express storefront is fast-paced. We're always changing and adapting to new styles and trends. It's up to Optical Assistants to bring our brand to life and work closely with the store team to create great customer service.
That's why you need to be efficient, switched on and ready to take initiative. Customers expect effortless customer service, so Optical Assistants need to put the customer first and leave a smile on their faces.
Team player
There's nothing more important than being a team player. As a unit, you all need to live and breathe the brand. How? Always ask each other questions and be curious – show that you care about customer service and be open to different career paths.
The best Optical Assistants enjoy making others happy – and if you have any ideas of how to improve the store, make sure you share them with your team. As we all know, sharing is caring, so tell others about your ideas, and take the time to listen to theirs.
High-achieving
If you're ambitious, you'll feel at home with our brand. As you'll be in-store, being hard-working and high-achieving comes with the territory. You'll also be supported by game-changing leaders who will push you and make sure you're getting the most out of your role.
In the first five days as an Optical Assistant, you'll learn about the customer journey, eye health and our brand – which makes up the twelve-week training plan. That's why Optical Assistants need to be tenacious and high-achieving and determined to push beyond their limits.
Organised
In our stores, there are a lot of moving parts and you'll be juggling different tasks, so you'll need to be organised. It's a key quality of all the best Optical Assistants. By staying on top of everything, you'll have better relationships with your colleagues and customers. So, make sure you plan your days and keep up-to-date with all the learning modules that can be accessed in-store.
Now's the time to become an Optical Assistant
Are you ready for the next step in your career? You're in good hands because your career matters to us. We support our colleagues at every stage of their journey and create relationships that last. We're genuinely interested in both our colleagues and customers, and want to create the best environment for everyone.
From the moment you start your career with us, we'll give you the time and space for learning and development and the chance to grow. So, if that sounds like something you'd love to be involved in, why not apply for an Optical Assistant vacancy.
posts
Life at Vision Express

Starting in Optometry? What to include in your CV
Summary
Optometrists are professionals with a lot of knowledge and as an optometrist, your CV needs to reflect that. Your CV is how you get your foot in the door and is your first impression on your potenti





What equipment is used in a standard eye care test
Summary
When you think back to your last eye care test, what does your memory conjure up? You probably remember being asked to look at a Snellen eye chart and list off the letters as they decrease in size w




View All News