Behind the scenes at Vision Express Store Support Centre
You'll have come across a fair few Vision Express stores, but did you know we have as many as 600 dotted around the UK? Each and every day, our customers rely on these stores to stay open so we can take care of their eyes. For our colleagues to continue doing an amazing job and ensuring every customer feels special, we need the help of our Store Support Centre (SSC) teams.
Our SSC covers a wide range of functions, including Customer Services, People and Culture, IT and marketing. And one of the best parts about working in these teams is that if you find your ambitions lie in a different area, we'll help you find a path within SSC that gets you there.
Of course, you'll want to hear from some people working in SSC to get a better idea of what you can achieve here. So we spoke to a few team members to hear about their time at Vision Express SSC and why they'd recommend it as a place to work.
● Dene Parker is a Project & Implementation Manager who joined us not too long ago, in 2021
● Meanwhile, Charlotte Brick joined us back in 2016 and has since worked her way up to Team Leader and then Customer Services Operations Manager.
● Affiliate & Partnerships Manager Louise Wilkinson has also been with us just since 2021, but she's already got her eye on success.
● Lastly, Nicole Gregory has worked across several different departments at Vision Express, but found her way to the People Services team in 2022 and has recently been promoted to Senior People Services Advisor.
They wanted to give you a taste of what it's like working at Vision Express SSC and had lots they wanted to share. Here's an overview of some of the things they had to say: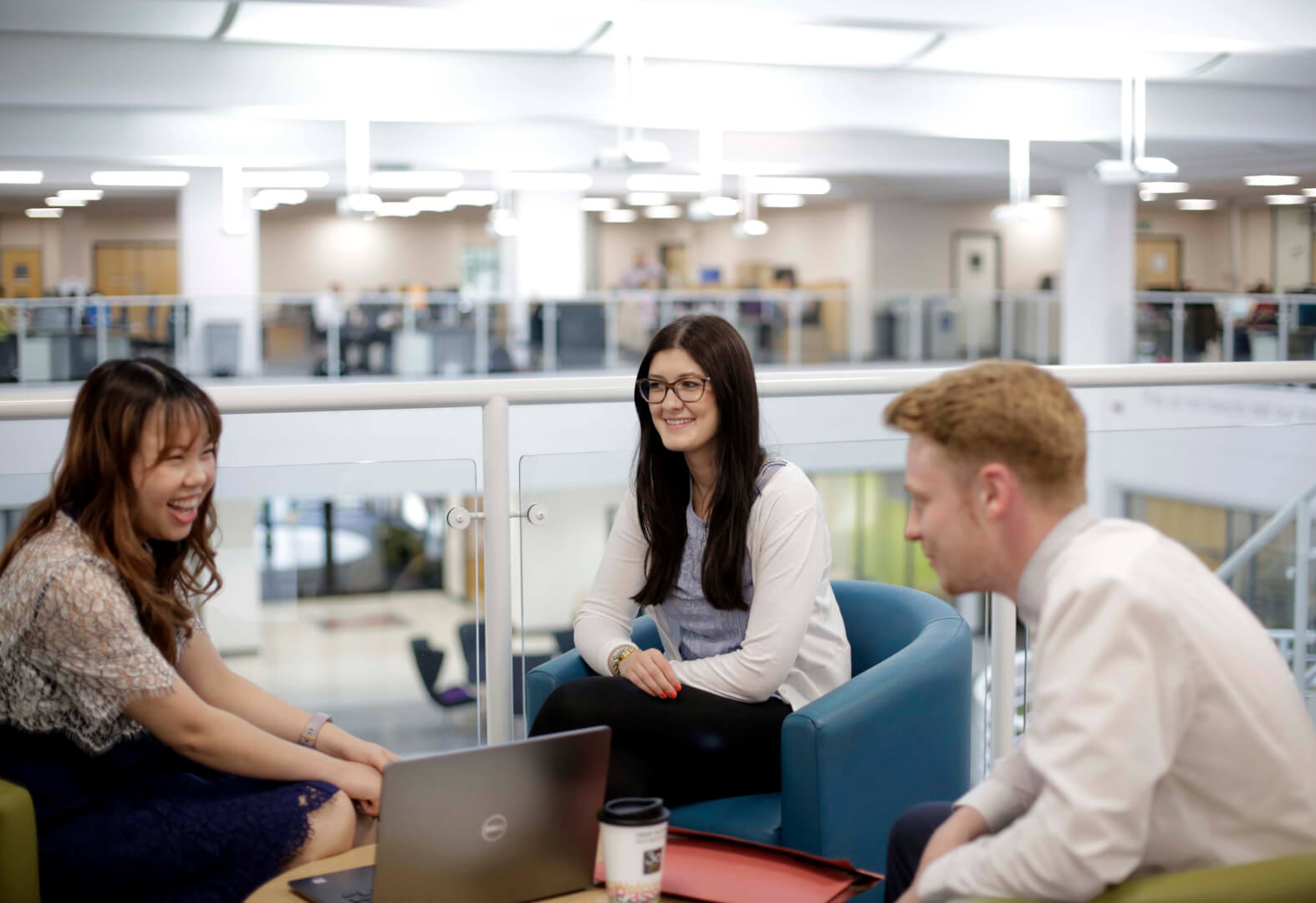 What is your most memorable experience working at Vision Express SSC?
Charlotte - 'When I completed the Ride for Sight - a 200-mile ride I did in support of Childhood Eye Cancer Trust (CHECT). I had only been with the business for around two years, and it was a great opportunity to meet colleagues I would not normally have interacted with. It was such an amazing opportunity, and lovely to see colleagues supporting one another.'
Louise - 'Hitting my 2022 target and looking back at my personal growth and the growth of the partnership's incremental sales.'
What makes Vision Express different from any other employer?
Louise - 'Vision Express will give you the support and tools to help you excel in your career. The benefits are a great perk, but the opportunities and experience you gain from working here are the leading factors.'
Nicole - 'It's the people. Everybody is always super friendly and welcoming, and every team in SSC is driven to ensure we are winning together. One of our company values is to create joy in everything we do, and this radiates across SSC.'
Why would you recommend Vision Express SSC as a place to work?
Dene - 'Absolutely. The people are amazing, and my job is incredibly rewarding.'
Charlotte - 'I would definitely recommend Vision Express. The environment is brilliant, and there are so many opportunities to develop your skills and career. I feel that you really get out what you put in. If you are looking to forge a career and grow professionally, the opportunities are there for you.'
What one word sums up Vision Express SSC?
Dene - 'Unique.'
Nicole - 'Partnership.'
Join our Store Support Centre teams and help shape our success
Every person has an important part to play in our continuing success, whether they're looking after customers in-store, working away in the finance team or putting together our marketing strategy. We couldn't go on delivering a trusted eyecare experience without people like Dene, Charlotte, Louise and Nicole. And they're just a few of the many brilliant people who are curating their own career path at Vision Express.
Have we got you excited to explore where a career with Vision Express could take you? Take a look at our jobs within our Store Support Centre to learn more about the different roles that we have on offer.
If you're ready to make a leap but you're not confident in your interviewing skills, we've got you covered. Our top tips for a Vision Express interview will help you feel confident and ready to make a great impression.
posts
Life at Vision Express

Starting in Optometry? What to include in your CV
Summary
Optometrists are professionals with a lot of knowledge and as an optometrist, your CV needs to reflect that. Your CV is how you get your foot in the door and is your first impression on your potenti





What equipment is used in a standard eye care test
Summary
When you think back to your last eye care test, what does your memory conjure up? You probably remember being asked to look at a Snellen eye chart and list off the letters as they decrease in size w




View All News