Why is great customer service so important?
Do you want to leave a twinkle in the eye of all your customers? So do we.
Great customer service is the heart and soul of everything we do here at Vision Express. It's all about having a positive attitude, serving customers in a friendly way, and building good relationships. Giving great support begins with a "people-first" mindset.
We want people to keep coming back to our stores because we care about their vision. That's why we're always building our customer service team with passionate and dedicated Store Managers and Retail Optical Assistants. Let's take a look at why customer service is so important and why our team loves what they do.
It adds value to the brand
When a customer has a good experience in one of our brands - let's say one of our Retail Optical Assistants took the time to ask how their day was going - this makes our company look good. Everyone who steps through our doors knows they'll feel like a valued customer - and that's what matters to us most. We look for new team members who will go out of their way to make sure that every person is left with a smile on their face after they come to visit us.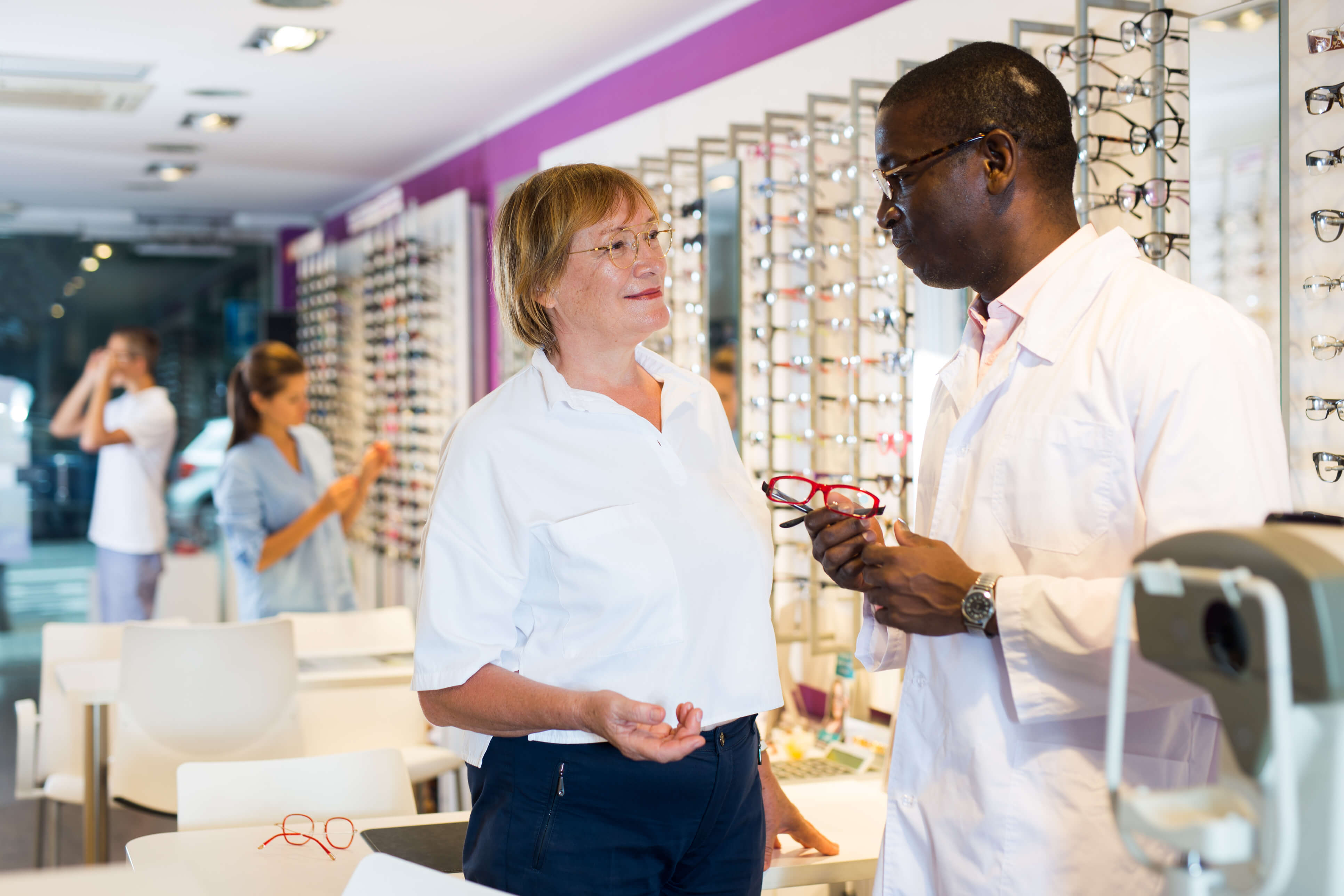 It's a big boost for employee morale
There's no doubt there's a strong link between customer service and employee morale. When our customers are happy, this can be a great motivator for our staff.
Nick – who has been working with our customer service team for four years – had this to say about his experience: "At Vision Express, you get to work in different departments, so you get variety. What I like the most [about Vision Express] is the flexibility. The managers are very accommodating and very supportive."
Another member of the customer service team, Terri, also couldn't speak more enthusiastically about her experience. She had this to say: "I've been working at Vision Express for the last 18 months and I love working here. It's like a big family. It's a wonderful working environment. My whole life has been customer service-based, I wouldn't want to work anywhere else."
Our employees are the driving factor behind our customer service, so it's no surprise that we go to great lengths to create an environment they enjoy and want to work in for years to come.
Trust and loyalty
There's nothing quite like earning a customer's trust and loyalty. When our customers are satisfied with the service they get, you can be sure they'll keep coming back, whatever their eyecare needs are. Happy customers will not only come back to the stores but may also bring others with them to try the eyecare products.
It's not just about getting the word out about how brilliant our teams are. We also want to be the best for our customers, so they know they're in safe hands.
Are you looking for your next role at one of our retail stores?
You'll get to play a key role in helping us create a trusted eyecare experience for our customers. It doesn't matter if you're early in your Optometry career or a seasoned eyecare professional, we've got a space for you in our team.
We're welcoming and understanding, and care about your career growth. We're grateful for our colleagues and customers and are looking forward to the future of the eyecare profession. So, if you're ready to step into one of our stores and make a difference, apply for one of our retail vacancies.
posts
Life at Vision Express

Starting in Optometry? What to include in your CV
Summary
Optometrists are professionals with a lot of knowledge and as an optometrist, your CV needs to reflect that. Your CV is how you get your foot in the door and is your first impression on your potenti





What equipment is used in a standard eye care test
Summary
When you think back to your last eye care test, what does your memory conjure up? You probably remember being asked to look at a Snellen eye chart and list off the letters as they decrease in size w




View All News