Why choose the pre-registration programme at Vision Express?
Ambitious people are made for a career in optometry. Why? Because it takes a lot of hard work and dedication to become a qualified Optometrist, and you need to be sure that it's a job that you'll enjoy.
Now let's say you're hard-working and wholeheartedly believe you want to pursue a career in optometry. How do you become qualified? The simple answer is our pre-registration programme. It provides quality supervision, bespoke training, development and unrivalled support. But don't take our word for it.
Rochelle is a Pre-registration Optometrist and joined us just a few months ago. She kindly talked us through her experience so far. Read on to find out more about the qualifications you need, the next steps you could take and get Rochelle's advice for a successful application.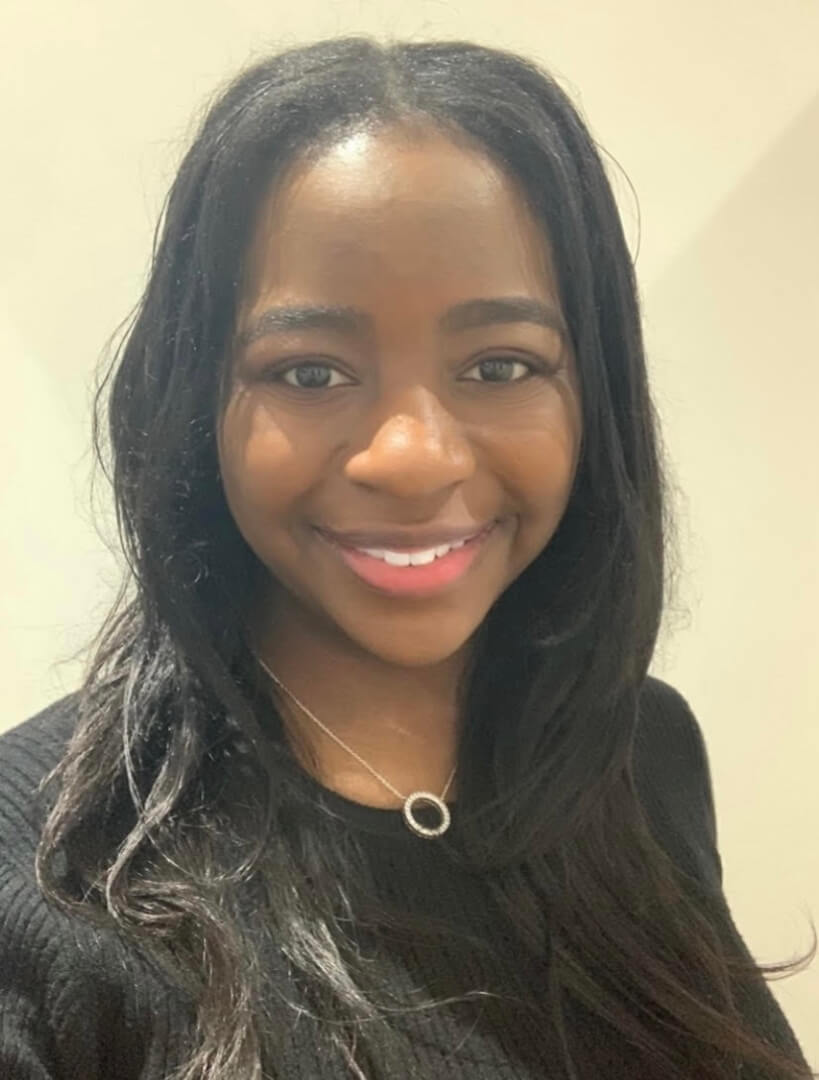 1. When did you start your pre-reg programme with Vision Express?

"I've worked in other Multiples before, but I officially joined Vision Express and began my pre-reg journey on 25th July 2022."

2. Do you need any qualifications or experience to enrol?
"To become a Pre-registration Optometrist, ideally, you would have a Bachelors's or Master's degree in Optometry. Prior to completion of my Optometry degree, I also earned a Foundation Degree in Ophthalmic Dispensing, so there are many ways to achieve your goal."
The route to becoming a fully qualified optometrist isn't necessarily quick, but it's pretty straightforward. But if you're dedicated like Rochelle and willing to put in the work, our ambitious and inspiring leaders will encourage you to achieve more by supporting your future.
3. What makes the programme at Vision Express different from other programmes?
"Because of my past experiences, I knew I wanted to be a part of Vision Express - a company that highlights the clinical importance of being there for patients whilst mastering professionalism and empathy. I'm really enjoying the webinars and how friendly everyone is! Plus, I love little Marvin the mole - he's cute!"
Rochelle perfectly sums up our mission to create joy in vision here. Her commitment is a core quality of an eye care professional at Vision Express, and we couldn't be more thankful to have her onboard.
4. What support can you expect from the team at Vision Express?
"You can expect to always feel supported, whether it's your in-house team at the store or externally. There's a great personal learning and development programme with loads of people who want to help you and make the preregistration year a smooth transition."
One of those people will be your very own Professional Development Tutor (PDT). Every pre-registration Optometrist will have the support of a PDT to help them navigate this new chapter, develop their expertise and have the best chance of passing their OSCE examinations. Pom is one of the many PDTs at Vision Express and his role is to work alongside Optometrist Store Managers and Pre-Reg Supervisors to make sure you finish the programme feeling more confident in yourself and your knowledge.
5. After completing the programme, what are the next steps?
"I would love to study further, potentially specialising in Glaucoma or Cataracts and having my own Vision Express store in the future. Also, I'm refreshing my coding skills, so I would love to get more involved in IT Optometry projects!"
Rochelle's eagerness to learn more and explore different career avenues is just what we look for in our pre-reg optoms. In fact, it's the advice we give to Newly Qualified Optometrists because we think that all eye care professionals should strive to be at their best. This is why we encourage our colleagues to create time and space for learning and provide easy access to self-development tools.
6. What are your top tips for anyone thinking of applying for the pre-reg programme?
"I would say to do your research as every company is different. Apply early on as it is competitive to get placements since Vision Express is quite popular. If you can work as an optical assistant beforehand, that would be a great experience in learning the system. "
Be part of the Vision Express journey
It's thanks to Rochelle and all our other colleagues at Vision Express that we're able to take care of our customer's eyes. Our pre-reg programme is designed to give you the skills and experience you need to kickstart a successful career in optometry.
But the learning doesn't stop after the pre-reg programme. At Vision Express, everyone has the opportunity to develop their skills and expertise. It's how we make sure you're involved in shaping our success. Whether you're interested in running your own store like Rochelle or fancy going down the professional development route like Pom did, we'll support your future.
Find out more about our pre-registration opportunities and discover how our career pathways open up endless opportunities for you to progress around the business.
posts
Life at Vision Express

Starting in Optometry? What to include in your CV
Summary
Optometrists are professionals with a lot of knowledge and as an optometrist, your CV needs to reflect that. Your CV is how you get your foot in the door and is your first impression on your potenti





What equipment is used in a standard eye care test
Summary
When you think back to your last eye care test, what does your memory conjure up? You probably remember being asked to look at a Snellen eye chart and list off the letters as they decrease in size w




View All News