Why is optometry such an interesting field to work in?
To help you see why optometry is such an interesting field to work in, first, we need to show you what optometry is about.
There is a whole range of jobs within optometry, and everyone has the same goal - helping people to see. Sounds simple? Not quite. Caring for people's sight can be complex. Luckily at Vision Express, we have brilliant people who are up for the job. They take their passion for optometry and put it to good use, making sure that every customer is cared for.
So what makes them so passionate about this field of work? Here are a few reasons: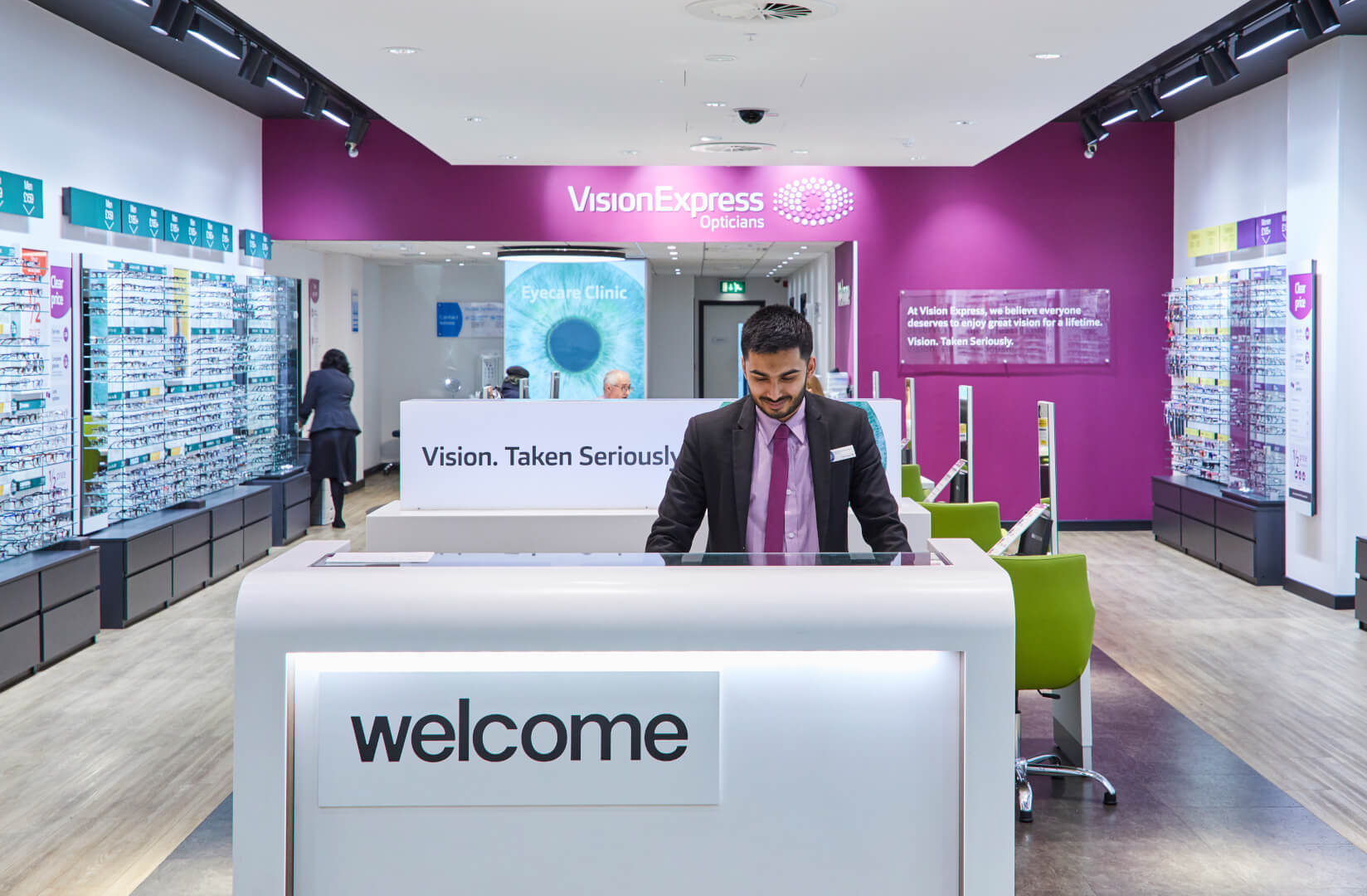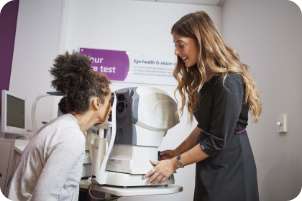 It's a growing field
The ageing population and extended pressures on hospital eye services mean there's a growing demand for optometrists, dispensing opticians, retail optical assistants and other eye care professionals. According to the Royal National Institute of Blind People, the number of people in the UK who are at a risk of losing sight is increasing, and they estimate that by 2050, as many as four million people could experience sight loss. Clearly, we need to ensure there are enough professionals to meet patient needs so that fewer people are at risk.
Whatever role you take on at Vision Express, you'll play a key part in providing excellent eye care for people across the UK. Just take the role of a Contact Lens Optician. When we spoke to Contact Lens Optician Yan Lam to find out why he values this role, he said 'Contact lenses are evolving rapidly, and there are many new game-changing technologies that have surfaced. It is exciting to learn new ways to improve eye care for patients.'
It's future-focused
The field of optometry is developing. Technologies are evolving and creating new opportunities for eyecare. Not only that, but eye care needs are evolving. The ever-changing field of optometry means you have the chance to develop and hone new skills.
At Vision Express, we're certainly looking towards the future. We're excited about what's yet to come for the field of optometry. Whatever is in store, we're ready to adapt to new and emerging needs and eager to explore how emerging technologies will help us deliver a better eye experience for patients. After all, we're continuously improving our approach to achieve more.
It's endlessly rewarding
Pursuing a career in optometry is a powerful way to make a difference. Take the role of an Optical Retail Assistant. They don't need a qualification to care for people's eyes. By putting the customer's needs first, they can deliver a trusted eyecare experience.
At Vision Express, we love nothing more than achieving more for our customers. We encourage our people to build relationships and create loyal, life-long customers. It's how we ensure that our customers keep coming back, so we can keep their eyesight in tip-top condition.
So no matter where your ambitions lie, you can directly improve patient outcomes with us.
Limitless opportunities to progress your career
So why is Vision Express the best place to look for an optometry job? If we had to pick just one reason - and trust us, there are lots - it has to be the limitless opportunities to grow your optometry career.
Whatever role sparks your interest, whether it's as a qualified optometrist, a retail role, or a management position, you're guaranteed to find an exciting career path with us.
Browse our latest retail roles, explore eyecare professional opportunities or learn more about our optical apprenticeships.
Already found a role that you're interested in? The next step is brushing up on your interview skills. Here are our top tips to pass a Vision Express interview with flying colours.
posts
Life at Vision Express

Starting in Optometry? What to include in your CV
Summary
Optometrists are professionals with a lot of knowledge and as an optometrist, your CV needs to reflect that. Your CV is how you get your foot in the door and is your first impression on your potenti





What equipment is used in a standard eye care test
Summary
When you think back to your last eye care test, what does your memory conjure up? You probably remember being asked to look at a Snellen eye chart and list off the letters as they decrease in size w




View All News